Finding the Ultimate Virtual Assistant for Your Business
Finding the Right VA for Your Niche Business —
The 5 Step Approach
STEP 1 ~ Build a Profile
Today, you can find a VA for the most micro niche businesses around. The top benefits of partnering with a VA who specializes in your niche industry include:
You can collaborate with someone who is already a subject matter expert in your industry.
You can quickly implement strategies that make sense for your industry.
To gain a competitive edge in your industry.
The "VA Profiler" (included in FREE eBook) has been strategically designed to assist you with finding the ultimate VA for your niche business.
Some of the top questions to keep in mind when performing your search are:
Do you require someone who is a specialist in your industry? Someone who knows the jargon and resources? Or, do you simply just need routine assistance on a monthly basis?

Are there tools and resources that your VA must be familiar with? If so, make a list.

What language(s) do you require your VA to be fluent in?
STEP 2 ~ Choose a Region
Just as the term "virtual" dictates your VA can literally be anywhere in the world. Thanks to the growing popularity of online collaboration tools and resources, working virtually is both cost effective and productive. Depending on the location of your VA you could potentially have an office that is in constant production, take advantage of new business techniques, and gain exposure to different marketing and advertising opportunities. Aside from the time zone differences the other major factor to consider when doing business globally is the type of business etiquette that the VA adopts. Some of the business etiquette elements that may apply while working virtually include:
Communicating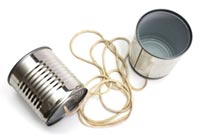 Language/Dialect: While being fluent in the language of your choice is imperative, some of the common elements that may differ significantly by region are the use of accents, spelling, grammar, pronunciation, slang and the actual definition of a word.
Concept of Time/ Accessibility:Sometimes, a delayed response may not be a cause for concern. In fact, it could be the norm to receive a response to a phone call or email a few weeks after the fact. In Some regions, the expectation is to have your cellular phone on and ready to take a call.
Business Contact Information: The exchange of business contact information is a key factor when doing business globally. You must ensure the data is accurate, the person understands how to use the information correctly and that the right tools are available in that region.
Conflict Resolution: In some regions conflicts are resolved by taking the positive aspects of the situation and drawing conclusions from there. Direct confrontation can be frowned upon.
Work Ethics
Gender: Equal rights and responsibilities between men and women, in the business environment, can vary significantly by region.
Gifts: The exchange of gifts in business is not a common practice in all regions. While some may rely heavy on this, others may see it as being disrespectful.
Rank/Status: Depending on the region, your rank and/or business status can play a key role in your business dealings.
Professional Development: It can be seen as the norm to engage in ongoing professional development outside of your regular working day. However, in some regions the working day is the only time for business and professional development alike.
Direction: The way the actual work is carried out will vary significantly according to region as well. In some regions it is common practice to always give explicit directions and expect the task to be carried out accordingly. While in others, the person may be expected to take the initiative to complete the task in the best possible way, with little or no direction.
STEP 3 ~ Start Your Search
Hiring a VA that is an active member of a professional VA association, such as VAnetworking, will demonstrate that the individual has a commitment to professional development and has a network of peers to turn to for support. Each VA association will have a membership directory on their website that contains several links to VA websites.
VAnetworking Request for Proposal (RFP)
Submit your RFP

at the popular Virtual Assistant job board of VAinsiders!
By visiting some of these sites you will get a sense of the overall image that each VA portrays. You can bookmark any sites that grab your attention or you would like to review in more detail later. Other great sources you can use to locate a VA are:
The VAnetworking Request for Proposal (RFP) System – This free service enables you to easily post your specific VA requirements online. The more specific the information you choose to list the more targeted of an audience you will reach.
The International Chamber of Commerce – This website provides links to each individual chapter, globally. Each chapter will have a member directory that is easily accessible and almost always free to download.
Business Network International (BNI) – This link will lead you to the central BNI International website, the world's largest referral network, where you will be able to navigate to the chapter of your choice.
Word of Mouth – Ask around, you never know who may be a VA or may be able to recommend one within your immediate networking circle.
Social Networking – Online social networking sites are becoming increasingly popular for business networking. You may even find a VA that is already a member of your preferred online networking site.
STEP 4 ~ The Initial Consultation
By narrowing down your list to 3 potential candidates, you will easily be able to gather all the essential information required to make the most informed decision. Arranging a suitable time and day for a teleconference will allow both parties sufficient time to prepare for this call.
Along with the "VA Profiler" (included in FREE eBook), some of the pertinent details you may wish to cover during the initial consultation are:
Privacy & Confidentiality: Your VA will provide you with a confidentiality statement or have a clause added to the contract or terms & conditions. This will assure that your information is secure and only accessible by those with authorization. Other ways to validate this concern are by researching information about the VA, their business, their employees or subcontractors, past employers, clients, projects they have worked on, testimonials, and also by following your instinct. Take notes to help address any additional concerns.
Expectations: Setting expectations in advance is a simple way to get off in the right direction. Some areas to address include appropriate communication procedures, setting workflow categories, writing & editing styles, outsourcing of work or anything else that is imperative to your niche business.
Rates: Ensure that the current rates are within your budget and that you are able to conform to the invoicing and payment procedures. Inquire about any special promotions and/or discounts available. If you choose to work under a retainer agreement, be sure to cover the specifics of that agreement in advance. Find out about any automated payment plans that will help you to avoid any missed or late payment charges.
Agenda: Find out how the VA will fit your workflow into their current agenda. Will the work always be done at the same time of day or will it vary? If your work must be completed during a certain timeframe then you will want to ensure that the VA will be able to commit their time accordingly. If the work requires changes and/or updates find out when and how this process will take place.
Q&A's: Prepare a short series of questions that will address the specific areas of your business and working style.
Contract: The contract is put into place to protect both parties. The elements contained in the document will include the terms and condition of your working agreement along with the details about the privacy policy.
STEP 5 ~ Making Your Decision
After all the details have been gathered and you have taken the opportunity to review your notes, you will be ready to make a decision. The initial stages will usually include a combination of the following steps:
Contact the VA to ensure they are available and ready to go ahead with the partnership.
Negotiate contract details, have document drawn up for your review, sign the document and keep a copy for your file.
Set up communication systems and procedures to facilitate the secure exchange of information.
Schedule the first meeting and agree upon what the next steps will be. It is a good idea to prepare an agenda so that both parties can prepare accordingly.
Technology facilitates the virtual profession and leaves the Virtual Assistant an immense marketplace to capitalize on and gives the small business owner the advantage of working with someone highly skilled in their business niche.
As an entrepreneur looking for business services the chance of finding someone locally who fits into the business niche, budget, and has a good understanding of small business could be a real challenge. Some of the barriers you may face include scheduling, facilities, dependability, quality of work, resources and training.
Submit an RFP today and Find the Ultimate Virtual Assistant for Your Niche Business.
---
NEXT PAGE – Build The Foundation – The 4 Step Approach
Back to Main Index – Finding the Ultimate Virtual Assistant